MINIMISING OUR IMPACT ON OUR PLANET & MAXIMISING OUR POSITIVE IMPACT ON HUMANITY
At Tema Moda, our mission extends beyond just fashion. We are dedicated to championing local artisans and preserving their invaluable expertise and skills for the benefit of future generations.

In a world where fast fashion dominates the clothing industry, there is a growing movement towards artisan made sustainable fashion. Unlike the mass-produced clothing offered by fast fashion brands, Tema Moda offers clothing that is not only stylish but also sustainable and ethically produced.

Tema Moda's commitment to sustainability can be seen in every aspect of our business, from the materials used in our clothing to our production process.

We source only the highest quality, organic materials from Italian suppliers, ensuring that our clothing is both durable and environmentally friendly. Our production process is also designed with sustainability in mind, with each garment carefully crafted by skilled artisans using traditional techniques.

Our printing process for fabrics utilises natural colours, completely free from any harmful chemicals. This not only ensures a high-quality result but also contributes to the preservation of water resources by preventing pollution.

While sustainable and ethical practices are at the forefront of our operations, Tema Moda does not compromise on style or quality. The clothing offered by Tema Moda is luxurious, with our attention to detail and we use high-end materials. Every piece from our collection is designed to be timeless, ensuring that they stand the test of time and can be enjoyed for years to come.

We acknowledge the fashion industry has a far-reaching and wide-ranging effect on the planet and its people; and believe we must work together as a collective to make sustainable practices and behaviours commonplace, with a greater conscience towards the human and environmental cost of clothing. Read more here.
Corporate Responsibility
Caterina Nesci, our Director of Marketing won the CEO Magazine's Corporate Responsibility Executive of the Year in May 2022. She was also the former Director of Environmental & Social Governance & Head of Marketing at La Trobe Financial. She brings valuable experience on our sustainability journey at Tema Moda. Read more here.
We will continue to share our progress along the path ahead, for visibility and accountability, to ensure that when you wear Tema Moda, you know we are wholeheartedly making conscious decisions to do better together and be better for the beautiful world we live in.

Our mission is to deliver sustainable clothing to our customers.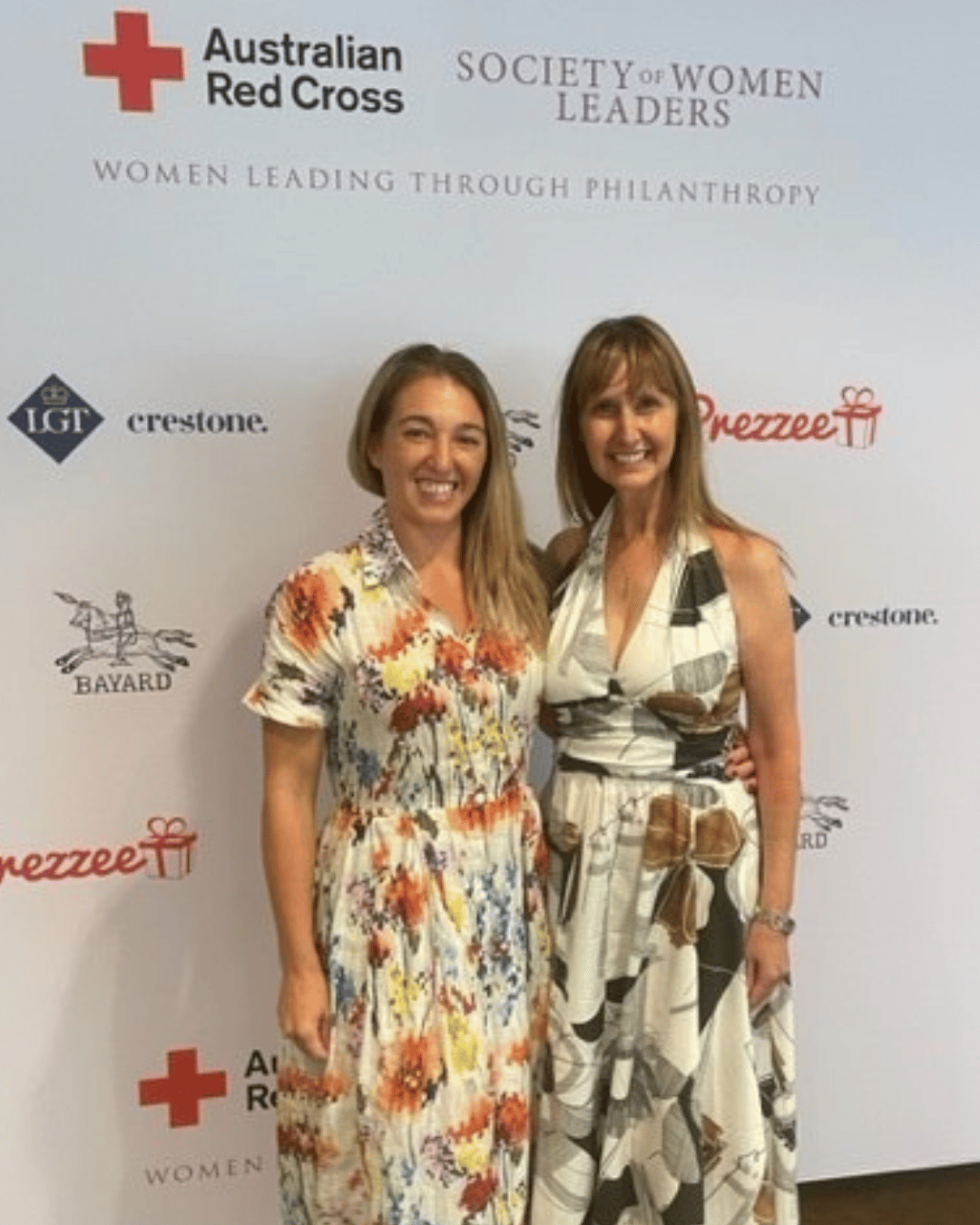 Society of Women Leaders – Australian Red Cross
Community is central in our journey, and one of our key memberships is supporting the Society of Women Leaders – Australian Red Cross.
The Society Women Leaders are a collective of committed women leaders and philanthropists who work together to advance the mission of Australian Red Cross by embracing and engaging women in our communities, across the country and around the world.

The group together help raise funds and act as advocates for the work of Australian Red Cross through supporting a number of key programs, as well as by raising awareness of the work of the largest humanitarian organisation in the world.

It's when you put like-minded successful philanthropic women together, amazing things can happen.