Sustainable Italian Elegance
Discover the perfect blend of sustainability and elegance with Tema Moda, the Australian-owned brand that embodies sustainable fashion with an Italian flair. We believe in creating beautiful, timeless clothing that not only looks good but also feels good knowing it is made from sustainable materials and produced in an ethical manner. Our collections are meticulously crafted with the modern woman in mind, offering the finest quality selected fabrics, precise silhouettes, and an unwavering attention to detail. With Tema Moda, you can embrace sustainable fashion that is both elegant and timeless, making a positive impact on the planet without compromising on style.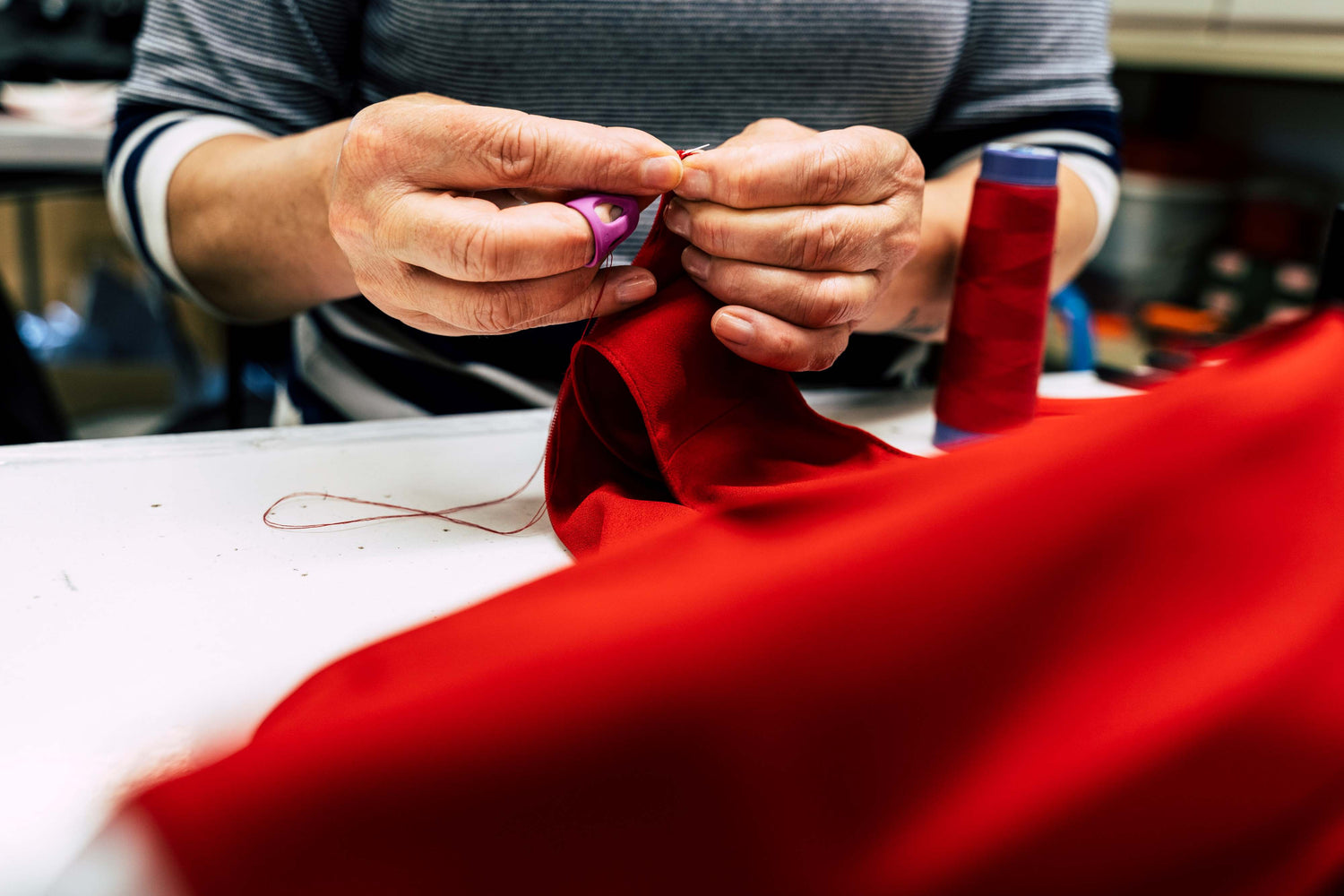 Who we are?
Tema Moda is a remarkable online brand that focuses on slow fashion. What sets us apart is our Italian-Australian heritage and the deep passion shared by a mother-daughter team. Today, we are proud to have grown into a team of three remarkable women who are dedicated to elegant fashion, sustainability, and the environment.  
Our beautiful ready-to-wear collections and products are meticulously crafted with sartorial expertise in Italy, showcasing our strong commitment to sustainability, artisans' craftsmanship, and ethical practices. We firmly believe in creating elegant women's clothing that not only radiates style but also withstands the test of time. Every step of our production process is infused with excellence – from carefully selecting high-quality materials to collaborating closely with local artisans. As an Australian-owned brand, we prioritise transparency and ethical practices.  
Sustainable fashion for us means going beyond and only using eco-friendly materials. Each garment production process is comprehensive and covers every stage, from sourcing raw materials to manufacturing and packaging. We collaborate closely with skilled artisans who align with our values to guarantee that each piece is created with utmost skill and meticulousness. Our commitment to artistry and attention to detail is unwavering throughout the entire lifecycle of every garment we produce. 
Our goal is for you to feel amazing when wearing clothes from Tema Moda, knowing that they were thoughtfully created with care and respect for both people and the planet. Let's celebrate fashion that makes a positive impact.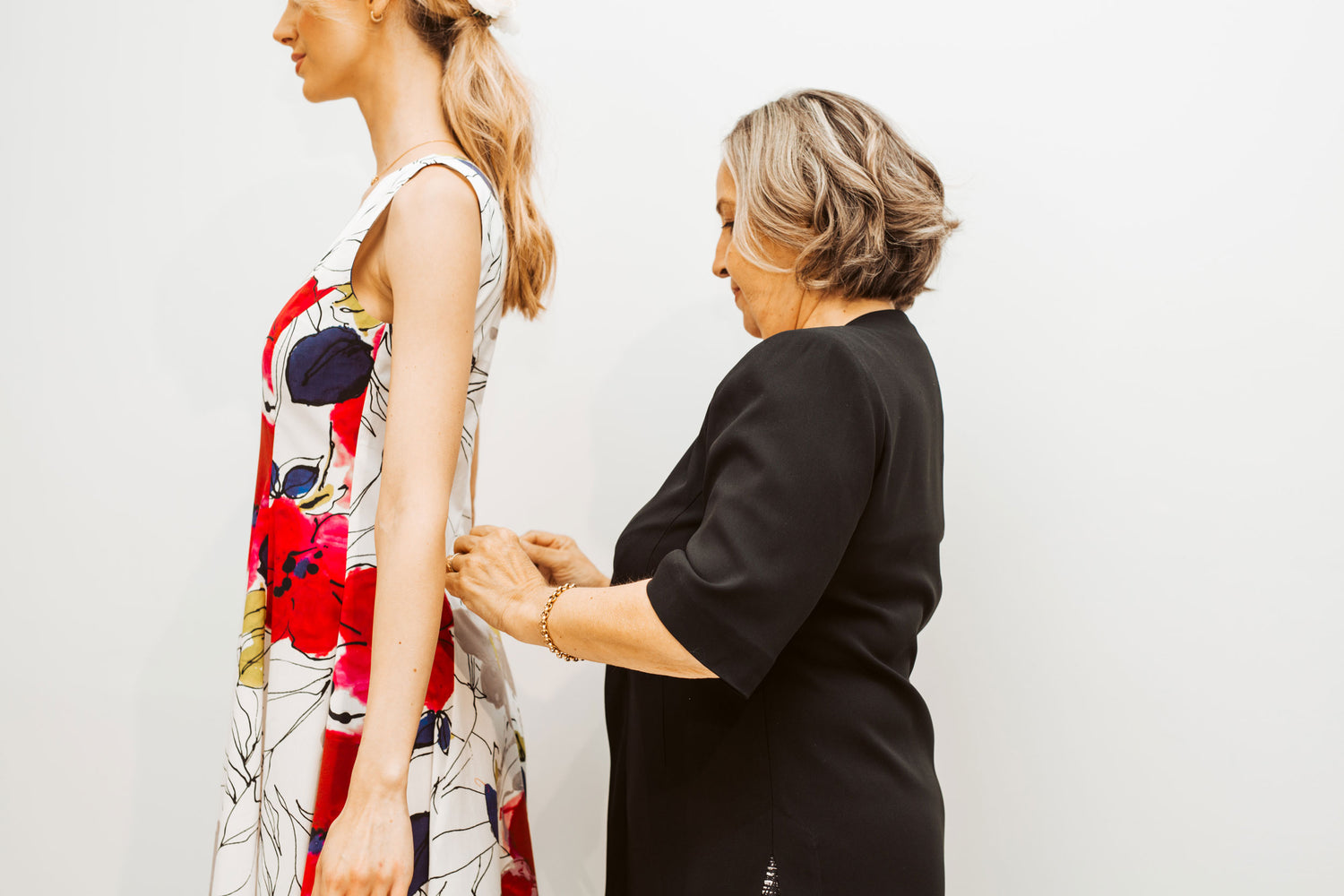 Who is behind Tema Moda
Emanuela Tellaroli is the Co-Founder and Chief Fashion Designer. Emanuela devotes her passion and creativity to crafting each piece of clothing for Tema Moda. With great care, Emanuela also handpicks the finest artisanal products to showcase to our valued customers. Get ready to be amazed by the unique and exquisite offerings from Tema Moda, curated with love by Emanuela Tellaroli herself.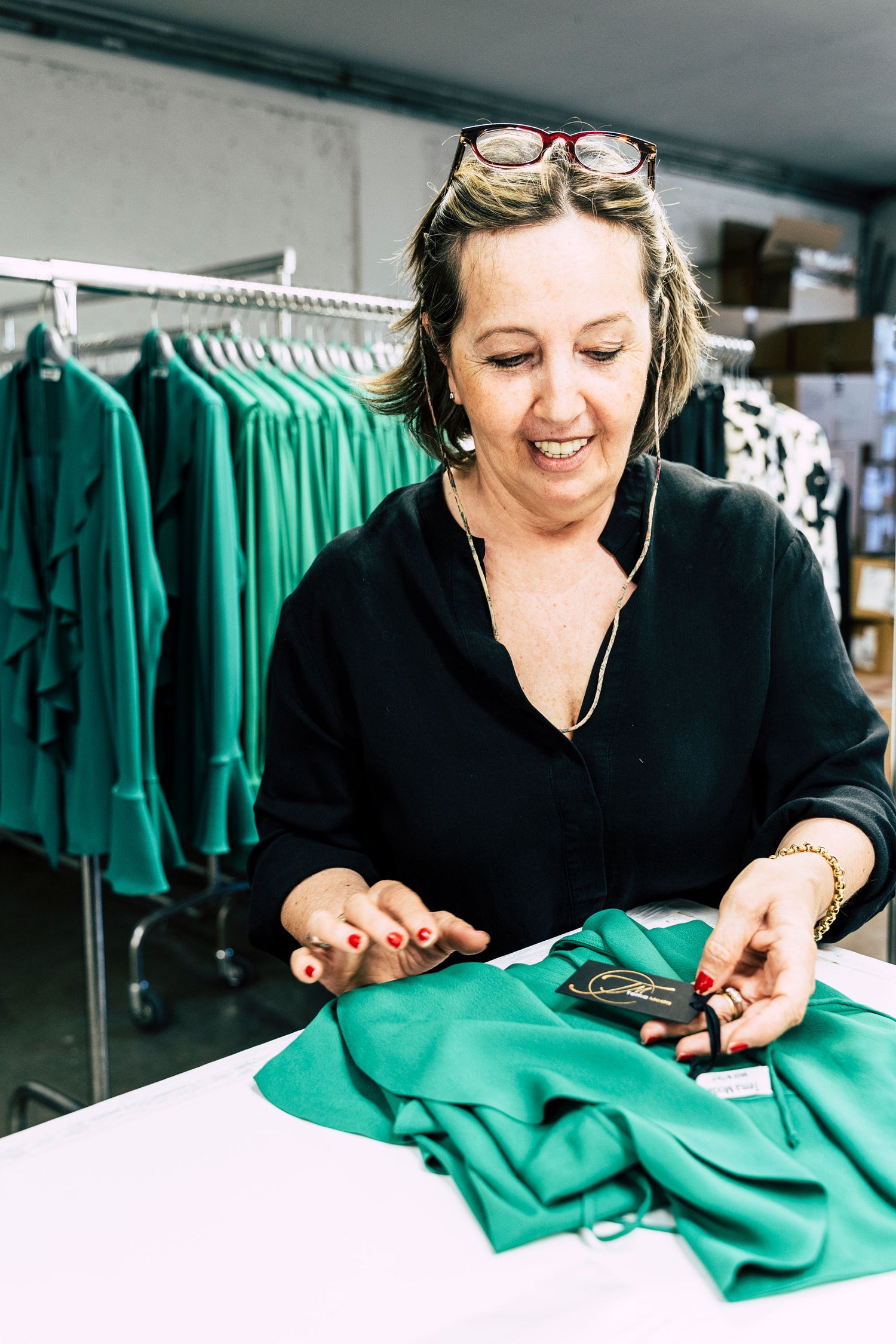 Emanuela Tellaroli
Ciao, my name is Emanuela and I am deeply passionate about the art of clothing design. With over 50 years of experience in the Italian fashion industry, I have dedicated my life to creating exquisite garments. In 1990, I had the privilege of opening my very own store where I focused on crafting breathtaking wedding dresses and top fashion items for esteemed luxury Italian and global brands.
Collaborating with my daughter, Roberta, to establish our own distinctive and sustainable fashion brand has been a lifelong dream. Drawing upon my extensive background in Italian couture, I bring forth a wealth of expertise to meticulously design and create beautiful, elegant, and functional clothing that surpasses expectations in both style and durability.
The hallmark of Tema Moda lies within our exclusive hand stitching, intricate embroidery, and attention to detail. Each garment we envision is brought to life using high-quality fabrics that are environmentally friendly. It is my sincere hope that these creations will become cherished pieces that you will treasure for years to come.